School Visits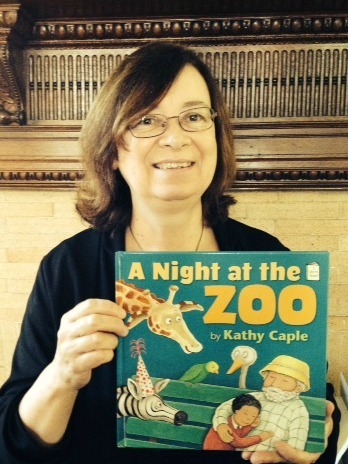 Over the years, I have visited a number of schools and libraries in Massachusetts to talk about the writing and illustrating process and how a book is made. I also offer workshops for kids on creating their own characters and stories.

PRESENTATIONS OFFERED

A Night at the Zoo
In a PowerPoint presentation I will share the pictures and story of my book, "A Night at the Zoo," as well as the creative process from the first glimmer of an idea to thumbnail sketches and rough dummies to final art and the finished book. This program is suitable for large groups and can be geared to children from kindergarten to grade three.

This program may also be geared to adults who are interested in children's literature, especially beginning readers and picture books. I will cover some history of beginning readers and talk about my experience writing and illustrating several different kinds of early readers, including comic formats, and the creative process involved in working for publication.


Creative Journaling and Duck & Company
Using PowerPoint visuals I will demonstrate how rough doodles and words from pages in my journal became part of "Duck & Company," and "Duck & Company Christmas."
The group will come away with tips on how creative journaling can become a springboard for writing and illustrating stories. Students will find more enjoyment in their own creative process.
For smaller groups, if time allows, I can also offer handouts of a chapter from "Duck & Company" and invite students to cross out words and rewrite the story to their own liking as well as make changes to the illustrations. This is an activity that demonstrates how revision can actually be fun.

Make Your Own BRAND NEW READER
The focus of this presentation is on doing words and pictures in sequence. Using samples from "Well Done, Worm!" and "Wow, It's Worm!" children will learn about the creative process involved. Then as a group we will create a new sequence. If time allows children can then work on individual characters and sequences of their own.


If you would like to book a visit and want to know about my availability go to "Contact" in the menu bar above and send an e-mail.

I look forward to hearing from you.